What better way to celebrate your next big occasion then on the beautiful waters of the Pacific Ocean. Whether you're looking to have a small private party on our upper deck or charter the boat for your own private use, we've got just the setting to make your event memorable.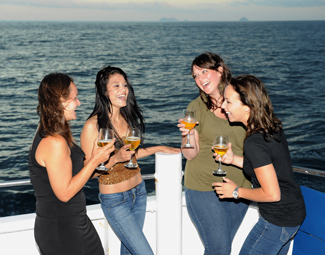 Our event coordinator is available 7 days a week to assist you in planning your party. From the beginning to the end she will be there to make sure all of your needs are met. As for staffing the party, we'll be there the whole time. Which means you can enjoy yourself while we do all the work.
So email us to today and let's get this party started!
events@sdwhalewatch.com.